Kyle Phillips, ASGCA, ASLA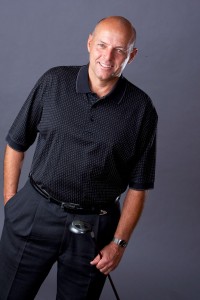 Kyle Phillips is the President of Kyle Phillips Golf Course Design and a member of the American Society of Golf Course Architects (ASGCA). With over 30 years of experience designing courses in Europe, Kyle has studied and been influenced in his designs by the landforms and strategic qualities of the great links and heathland courses. These courses continue to define the standard for the best in golf course architecture. His design work has taken him to more than 30 countries in 5 continents, on behalf of over 60 clients, where he has earned a reputation for developing creative design solutions to a variety of environmental and planning issues.
Kyle Phillips Golf Course Design located in Granite Bay, California has earned a reputation for designing courses at the highest level around the world. As a full service golf course design firm, the company provides golf course feasibility, golf course design, golf course construction bid documents, field design, construction shaping specialist services, as well as restoration and renovation design services.
Each golf course designed by Kyle Phillips is unique. This stems from the belief that golf courses should have their own character and personality derived from the site's existing natural features, as well as its location and history. Where natural golf features do not exist, Kyle Phillips Golf Course Design has shown an unparalleled ability to create natural appearing landforms for traditional world-class golf experiences.
Professional History
Kyle Phillips Golf Course Design
Granite Bay, California
President and Golf Course Architect
1997 – Present
Robert Trent Jones II Golf Course Design
Palo Alto, California
Vice President and Golf Course Architect
1981 – 1997
Affiliations
Member, American Society of Golf Course Architects
Member, American Society of Landscape Architects
Associate Member, Urban Land Institute
Registration
Landscape Architect, California, No. 2438
Landscape Architect, Kansas, No. 341
Education
Bachelor of Landscape Architecture, Kansas State University, 1981
Graduated with ASLA national honors
Seminars
Kyle Phillips has been a speaker on golf course design and the environment at the following professional gatherings:
GCSA Annual Convention
European PGA Superintendents Convention
California Golf Course Superintendents Annual Meeting
Society of Golf Course Appraisers Meeting
World Scientific Congress of Golf
American Society of Golf Course Architects Remodeling University
Northern California Professional Golfers Association
Crittenden Golf Expo