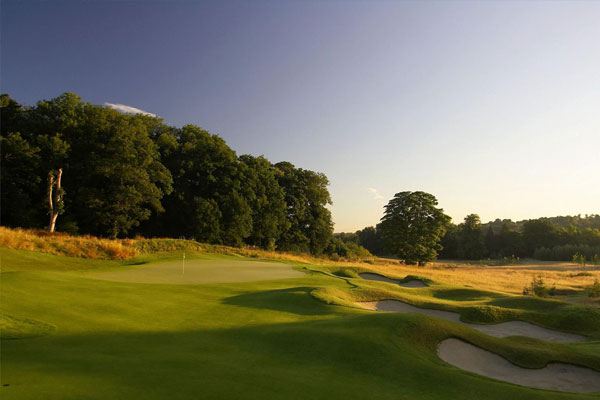 When it comes to luxury golf hideaways in and around London, The Grove, which is managed by Troon Golf, certainly takes some beating. A Grade II listed mansion set on 300 acres of picturesque Hertfordshire countryside, The Grove boasts just about every facility, amenity and service you could expect of a 5* resort and its proximity to London makes it the ideal base for an extended British Golf Holiday as well as for a stay and play golf break.
With all on offer at this amazing venue, it comes as no surprise that The Grove has seen a long list of celebrity guests including the likes of Tiger Woods and even Queen Victoria enjoyed weekend breaks here. One thing's for sure; if it's good enough for a golfing royalty and actual royalty as well then it then it's certainly good enough for us Weekend Warriors!
Here we take you on a fly by journey through some of the things on offer at London's finest golfing retreat.
Location, location, location…
Situated in the beautiful county of Hertfordshire, just outside London, The Grove is one of the most luxurious and all encompassing golf resorts in England. As well as being great for a weekend getaway, The Grove is quite simply the perfect base for golfers from overseas who are looking to explore the golfing riches in and around The Big Smoke.
– Golf –
The Grove's championship course, which was designed by Kyle Phillips, one of the foremost golf course architects of recent years, is the resort's crown jewel. The course is kept in immaculate condition all year round and as there are no members; guests are assured to receive an incredibly warm welcome from staff who are very focused on customer service.
Kyle Philips' edgy design makes a round of golf at The Grove a thrilling experience. As you can see from the picture above, your short game will have to be on song if you miss the greens with your approaches!
SOURCE:  Your Golf Travel